Yogi Booster Menu
Healthy meals throughout the day
À la carte Yogi Booster meals can be enjoyed throughout the entire day.
Yogi menus are available in three versions:
Yogi Special Mix : Choose your yogourt and oil, lemon, honey, nuts, cereal and fresh fruits. CHF 25.-
Yogi Meal Special : Crudités or raw vegetable potage, Portion of cereals of the day supplemented with a plant protein of your choice: pulse of the day or tofu. CHF 29.00
Yogi Meal Tradi : Crudités or raw vegetable potage, Portion of cereals of the day supplemented with an animal protein of your choice: fresh wild salmon or soft sheep / goat cheese with garnish. CHF 38.00
Salads, vegetables, sprouts, cereals as well as plant and animal proteins can be ordered as sides served in a bowl.
The soup of the day always comes in a large bowl with bread and a sandwich filling of the day.
But Yogi Booster also knows that, from time to time, a glass of wine is just what we need. The wines available at the bar come from a Swiss organic vineyard. Red wines are known for having beneficial effects on the cardio-vascular system, while white wines have help us relax.
Yoghurt, nuts, fresh and dried fruits, homemade cereal bars, brownies, cake, dark chocolate and macarons make for a delicious dessert or afternoon snack.
Organic coffees and hot chocolates served with plant-based or organic milk round off any Yogi Booster meal nicely.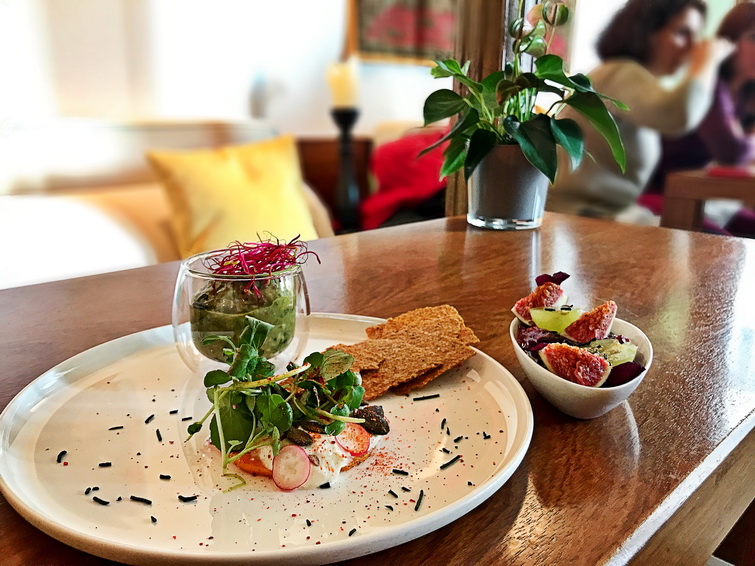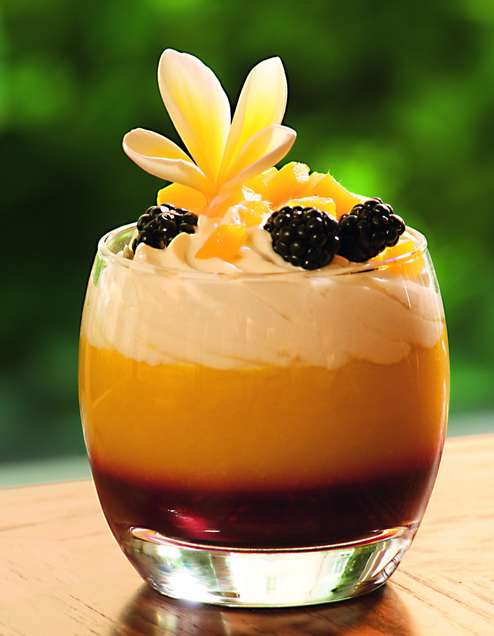 Juces, Smoothies and Boosters
Allies of a healthy diet
The Yogi Booster bar offers a diverse range of fruit juices, vegetable juices and "boosters" to get you back on form and to support a healthy body and soul.
For our "pure juices", "smoothie breaks" and "boosters", we combine fruits, vegetables, plant-based milks and natural food supplements to encourage e.g. "head to toe stimulation", "beauty", "slimming", "detox", "chill out" or "energy" – depending on your needs.
If you fancy a veritable vitamin bomb, try our Yogi Shots. However, tasty though they are, they should be drunk in moderation because of their high concentration of nutrients, such as vitamin K and anti-coagulants.
Three varieties are available:
Germinated sprout juice
Wheatgrass juice
Pomegranate elixir
Natural Drinks
Beneficial and hydrating
Chaise Longue, Torrent, Moonlight, Siesta, Full Form: we have chosen to give these rather poetic names to our range of beneficial "T-Fine Teas". These teas – each one a blend of aromatic herbs, flowers, fruits and sometimes even vegetables – all have their own distinct effect: they are either relaxing, energizing, digestive or antioxidant.
The best teas from around the world – served, as appropriate, in an Oriental or Occidental ceremony – are also available at Yogi Booster. Green tea, white tea and of course black tea will unfurl their invigorating and refreshing properties in your cup.
Yogi Booster Ayurvedic teas follow an ancient Indian tradition. Ayurveda is a way of life, a philosophy. Each being contains five elements: ether, wind, fire, earth and water. These elements are present in different proportions and compose the three doshas: Vata, Pitta and Kapha. If these doshas are out of kilter, it causes imbalance.
Yogi Booster encourages all guests to hydrate regularly: the best Swiss natural waters are available. On request, you can also get hydroxydase water from France. This incredible water is unique, because all the minerals and beneficial properties it had at source are preserved in the bottle.