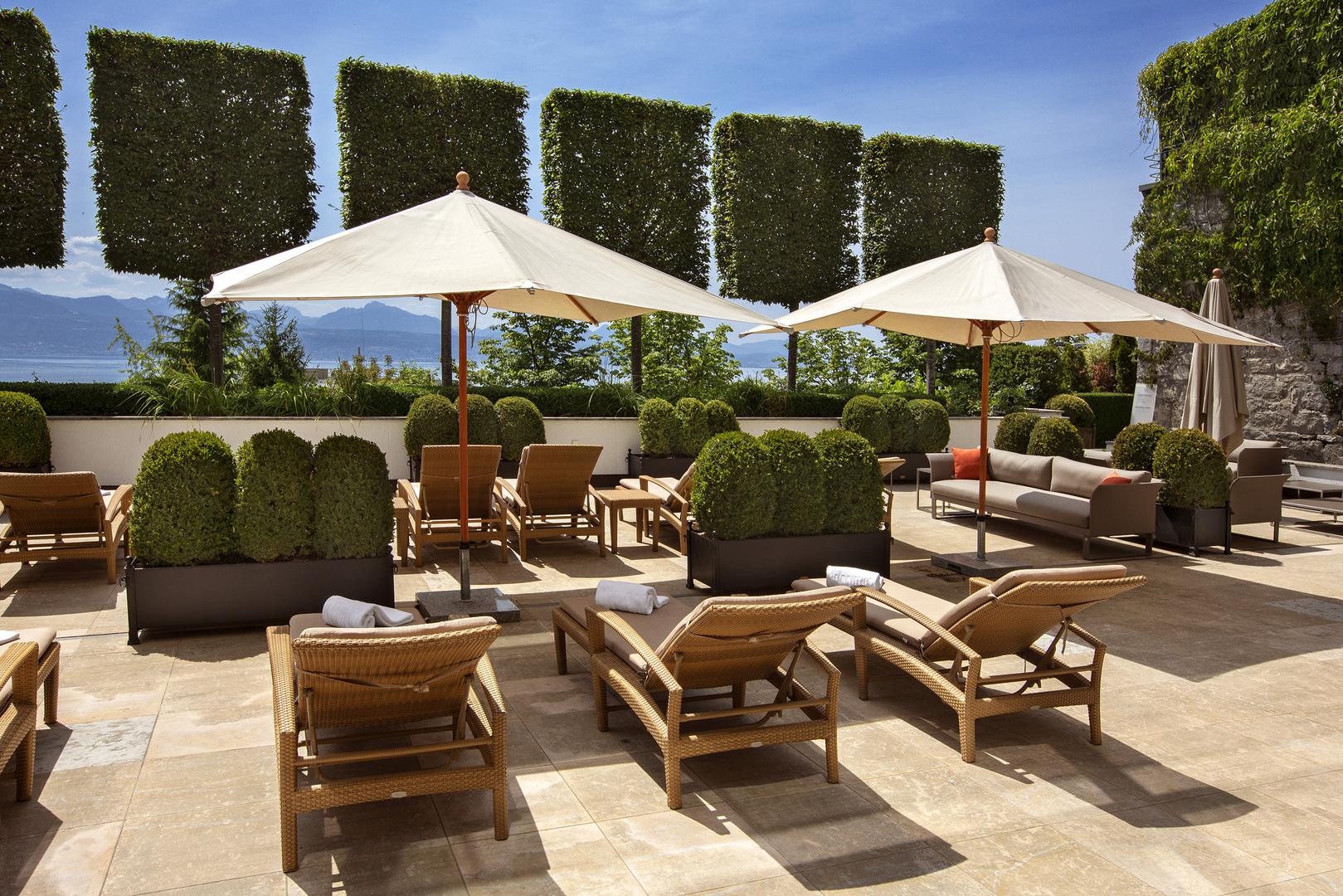 Spa membership
The benefits of being a member
Being a Spa member allows you to enjoy the relaxing and invigorating facilities of Lausanne Palace all year round – right in the heart of the city.
The annual membership card offers you unlimited access to the Spa – every day between 6.30am and 10pm – as well as free participation in water aerobics classes (see class schedule).
Children between 3 and 16 years of age accompanied by a parent member are welcome to the heated indoor pool every Wednesday from 2pm to 6pm and every Sunday from 10am to 6pm.
Included in the first year of membership:
A consultation with a physiotherapist
A beauty consultation
A consultation with Hair Spa by Aveda
2 hours of personal training
12 invitations to the spa, to be used during the period of validity of the card
5% off all "à la carte" prices of our treatments and private classes