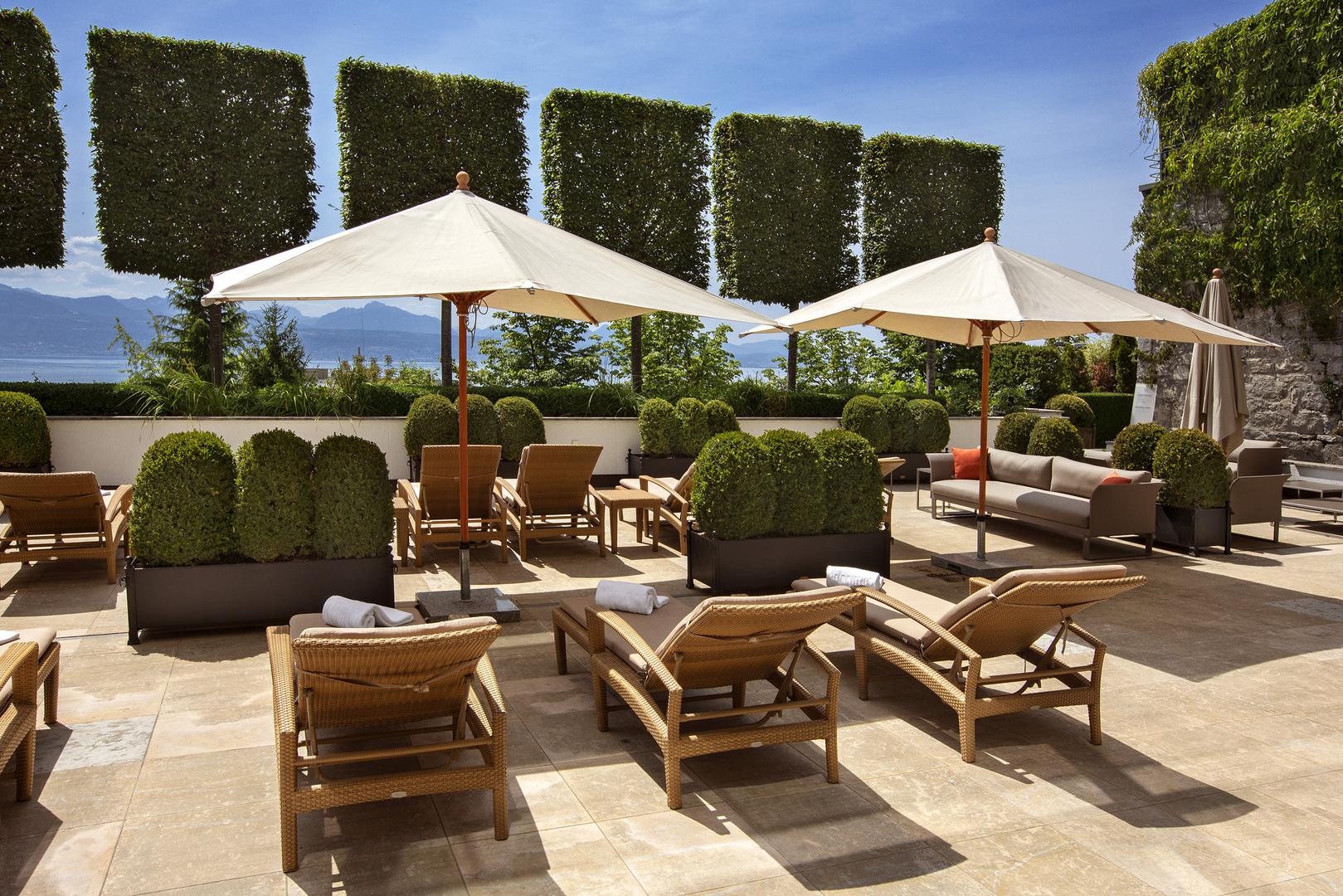 Spa membership
The benefits of being a member
Being a Spa member allows you to enjoy the relaxing and invigorating facilities of the Lausanne Palace, in the heart of the city centre, all year round.
As a member of the Spa of Lausanne Palace, you benefit from the following advantages:
Access to the facilities from 6:30 am to 10 pm, every day of the year. Our facilities include: Fitness, swimming pool, jacuzzi, sauna and hammam.
Children aged 3 to 16, accompanied by a parent member, are welcome to the indoor heated pool every Wednesday from 2 to 6 pm, as well as every Sunday from 10 am to 6 pm.
Fitness offer:
- One hour of personal training
- Aquagym courses offered
Care offer:
- 5% discount on our treatments and private lessons*
- Aesthetic advice
Hairdressing offer: Personalized advice
Invitations: 12 offered
An invitation for two people to the annual cocktail of the SPA Members' Private Club.
The possibility of opening an account for your drinks at the Lausanne Palace.
Our Spa formula:
This formula, in the form of a credit of CHF 1500, is to be used over a period of one year, upon payment. It allows you to benefit from a 10% discount on private lessons and treatments*. You also have the possibility to offer access to the SPA facilities as well as private care or lessons, without discount, to your guests on your credit.
* Excluding hair spa and packages
Annual subscription rates:
Adults - CHF 3500.00