Everything for the beauty of your hair
Our philosophy is based on personalised creativity. We consider the expectations and needs of our customers, but also their personality and their way of life.
After a complete assessment, the pleasurable part begins: shampooing accompanied by a soothing massage of the head, neck and shoulders. Are you in search of inspiration, motivation or a radical transformation? Our Hair Spa always happy to give advice.
Taking responsibility for the environment:
"Our mission is to take care of the world we live in by exercising mindfulness in the manufacture of our products and encouraging the recycling of all packaging. At AVEDA, we strive to be a good example by showing respect for nature. We want to do good, not only in the world of beauty but also around the globe," says Horst Rechelbacher, founder at AVEDA.
In order to save the environment, AVEDA pays scrupulous attention to the four "Rs": "Reduce, Reuse, Recycle and Reflect".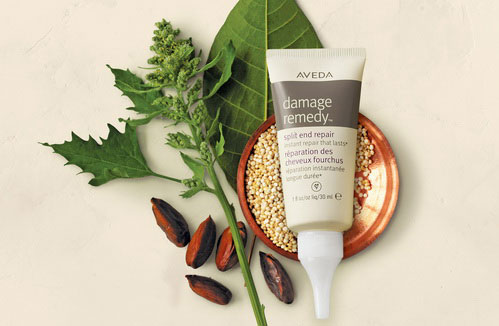 Products derived from plant and flower essences
"The Art and Science of AVEDA" is based on using raw materials, ideally in their natural state and as unprocessed as possible.
AVEDA offers unique aromas, which come from certified organic oils. Traditional cultures from around the world are the main source of ingredients for the manufacture of AVEDA products. The ingredients are harvested with respect for the environment and for the producing communities.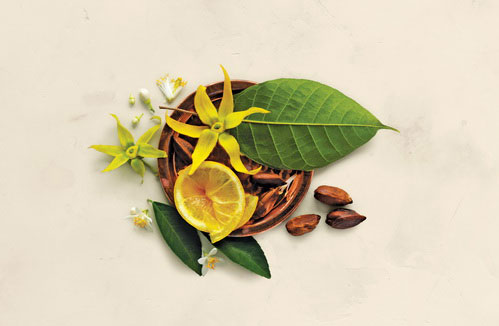 Traceability of ingredients
For the development of each product, AVEDA has put in place stringent controls to keep track of the origin of all the ingredients. All farmers and harvesting partners of AVEDA, e.g. located in Brazil or Peru, respect the principles of organic farming.
Economically and culturally, this collaboration creates an encouraging and sustainable partnership for these communities.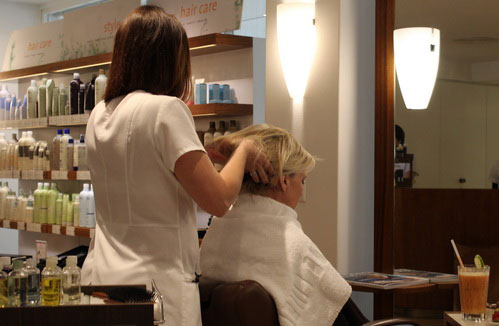 Personalised treatments
AVEDA hair care is developed according to the individual needs of each person: after a thorough examination of the hair and scalp, we devise a bespoke hair treatment.
To enable you to continue the beneficial treatment at home, the hairdresser will advise you on a number of rituals you can follow for the health of your hair and comfort of your scalp.